Return to Index Page
Name:
Glenn G Bonney
Age:
59 (as of 2017) (5th Nov ) for those who like sending birthday greetings (so how come you didn't send me one eh?)
Job: Music Teacher. I am an Accredited Yamaha Electone Teacher, I teach the Electronic Organ and the Piano, I own my own music school, I teach the Electone (organ) using the Yamaha Electone Course (Australian version) and Alfreds Piano Method for all of my piano students.

Favourite character: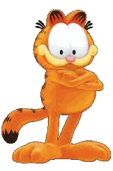 for more reasons than one. (see if you can figure it out, it happens to be my middle name. see above)
Favourite Colour:
Green
Favourite Electone Artiste's:
The fabulous Masa Matduda, Max Takano, Mr. Hector Olivera, Alex Payler, Yasuyuki Kasori, Hiroshi Kubota and Yoshihiro Andoh.
Favourite sayings:
That was nice, but do it again! and " I'll think about It "
Favourite TV shows:
Any Star Trek Picture/ Stargate Universe / Andromeda/Angel
Hobbies:
playing the piano and electone.
Latest achievements:
none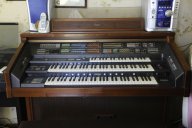 My Yamaha FX20 Electone

This is my YAMAHA EL900
Photo Courtesy of YAMAHA AUSTRALIA.

This is my YAMAHA C2S Silent Grand Piano
Photo Courtesy of YAMAHA AUSTRALIA.